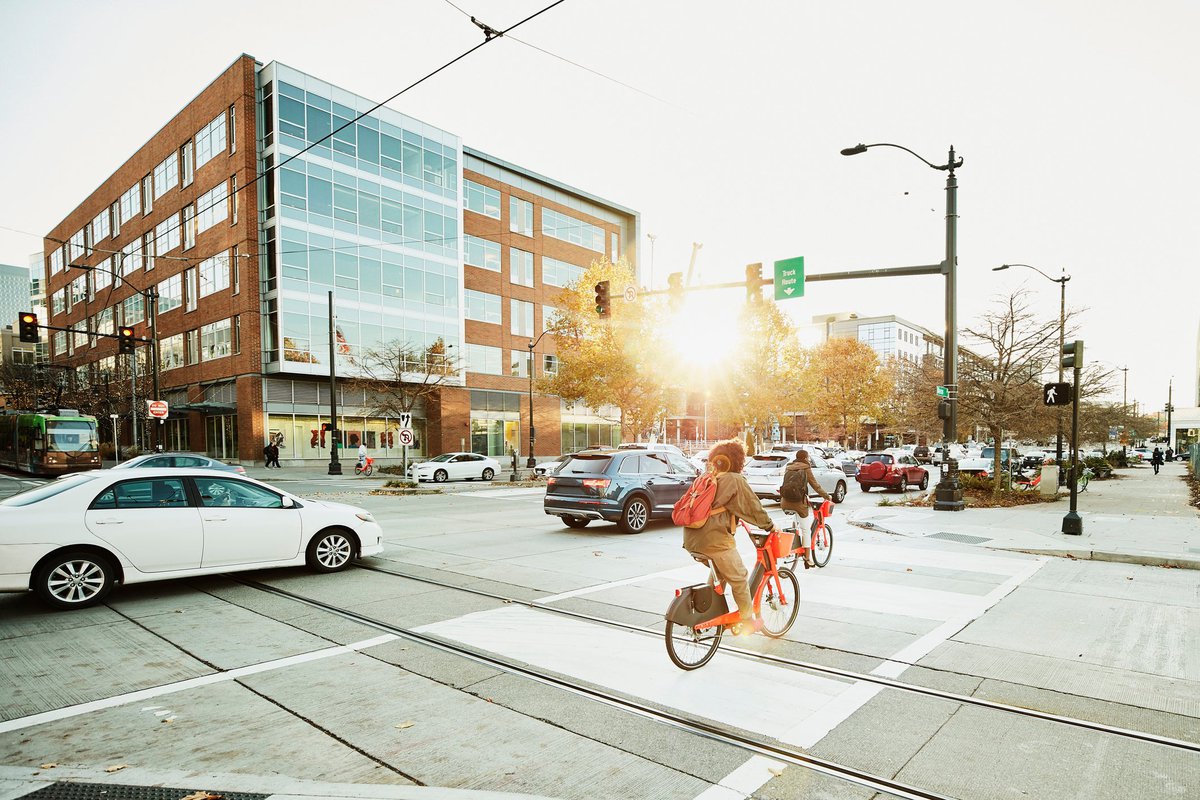 It's a drawback you'll need to consider carefully.
---
Key points
You may be inclined to leave a large city due to sky-high rent costs.
Before you move to a smaller city, consider the other expenses you might take on.
Transportation costs, from auto loans to gas prices, can add to your monthly bills.
---
A few years back, a friend of mine abandoned New York City once his $3,200 monthly rent payment for a one-bedroom apartment started going up. He relocated to a smaller city in Upstate New York, where for the cost of his rent, he was able to cover not only a mortgage payment, but also, property taxes and homeowners insurance and still have money left over.
But while my friend is happy he moved, he hasn't been saving nearly as much as expected for one big reason. And it's a pitfall you might encounter if you move from a larger city to a smaller one, too.
Beware rising transportation costs
When my friend lived in New York City, he spent roughly $100 a month on transportation. That's because he was able to get by using the subway, which ran all the time, and also by walking to different places.
Within five blocks of my friend's apartment, he had numerous restaurants and coffee shops, several grocery stores, a hardware store, and other shops that made life convenient. Now, my friend says, the closest grocery store is almost a mile away. And while he can walk to a handful of eateries, for the most part, having a car is unavoidable.
And so he has a car — which means he makes a monthly auto loan payment and also pays for insurance and maintenance. But all told, he's spending a good seven times more on transportation now than what he used to spend in one of the most expensive cities in the country.
Get ready to drive everywhere
Big city living often means paying a lot of money for not a lot of square footage. But it can also mean spending minimally on transportation. That's a benefit you might give up if you move to a smaller city to save money on rent.
AAA says it costs an average of $894 a month to own a car. And if you live someplace where things are very spread out, you might end up spending even more to keep filling your vehicle's tank.
There's a lifestyle shift you'll need to adjust to as well. Some people find that they don't move their bodies as much once they relocate to a smaller city because they're constantly driving. But that could have health consequences.
Now, this isn't to say you should resign yourself to living in a cramped, overpriced apartment for the rest of your life to avoid needing a car. But what you should do is make sure you understand the added costs you might take on if you leave a large city with public transportation and plant roots in a smaller one.
My friend is happy he made the move from New York City because spending that much money on rent just wasn't sustainable for him in the long run. But he also got a huge wakeup call when he realized how expensive vehicle ownership is. And that's something you don't want to get caught off guard by.


Read More: Moving to a Smaller City to Save on Rent? Beware This Pitfall