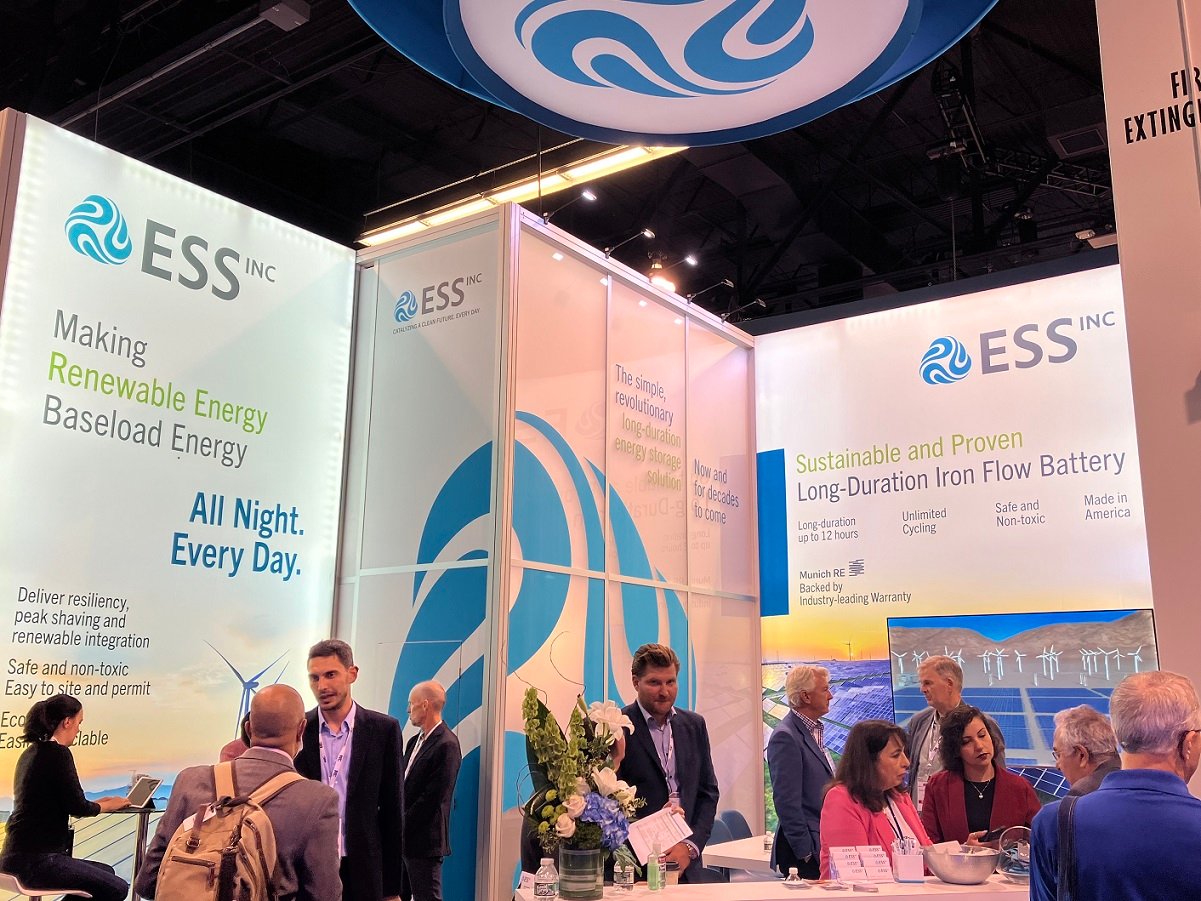 A flow battery supply deal with Sacramento Municipal Utility District (SMUD) will accelerate the California utility's decarbonisation while derisking that process, according to tech provider ESS Inc.
Earlier this week ESS Inc and SMUD announced the multi-year agreement for the non-profit, community-owned energy supplier to deploy up to 200MW/2,000MWh of ESS Inc's iron electrolyte flow battery technology in its service area.
ESS Inc senior VP of sales and business development Hugh McDermott told Energy-Storage.news that the deal fits perfectly with SMUD's plan to decarbonise by 2030 and that the flow battery maker identified the utility as an ideal partner.
"SMUD, as anyone who has been following the utility industry for any amount of time knows, is one of the more progressive if not one of the most progressive utilities when it comes to innovation and being an early adopter," McDermott said in an interview at the RE+ 2022 trade conference and exhibition in California.
"They were one of the first utilities in the US, for example, more than 15 years ago to make the investment in smart grid metering," an investment on which SMUD made a good return, McDermott pointed out.
"We thought, here's a progressive, really forward looking, really aggressive utility. Let's dig in and see if there's any room for what we do. We basically saw an opportunity to help them not only achieve their goals, but to potentially de-risk their goals in terms of making technology available sooner than they were otherwise anticipating."
ESS Inc will deliver its Energy Center and Energy Warehouse commercial-scale and grid-scale battery energy storage system (BESS) solutions to SMUD, beginning in 2023.
McDermott said that will begin with a number of smaller distributed energy resource (DER) projects and a front-of-the-meter BESS likely in the range of 3-5MW, as well as community-based storage systems. The agreement potentially represents one of the biggest long-duration battery storage deals seen to date.
The company is the only manufacturer of flow batteries with nontoxic and nonflammable iron and saltwater electrolyte. It holds the IP for a technology that it claims uses only abundant materials that can be nearly all sourced and then assembled into complete systems domestically within the US.
ESS Inc became publicly listed in late 2021. Now in its commercialisation phase, the company realised its first revenues since listing in Q2 this year, and said when announcing second quarter financial results that it now has 500MWh annual production capacity.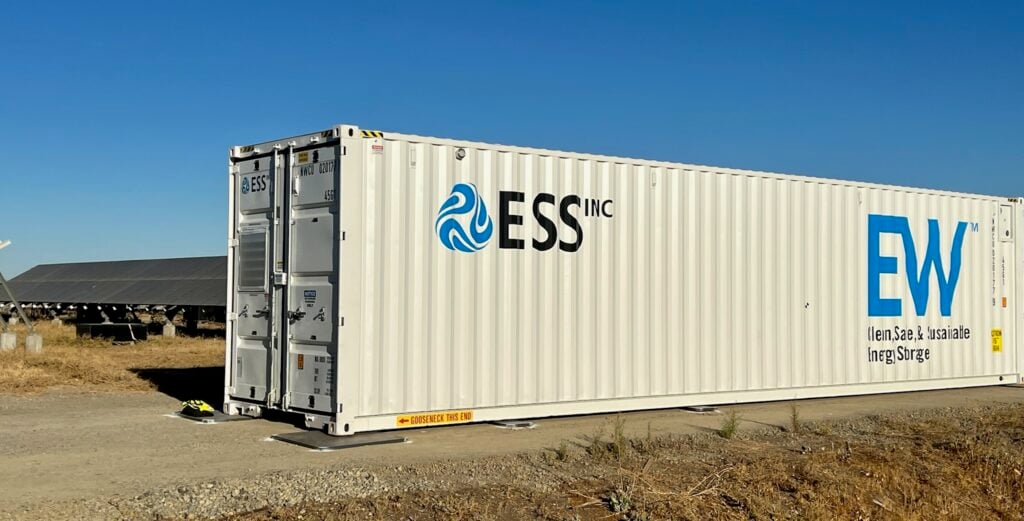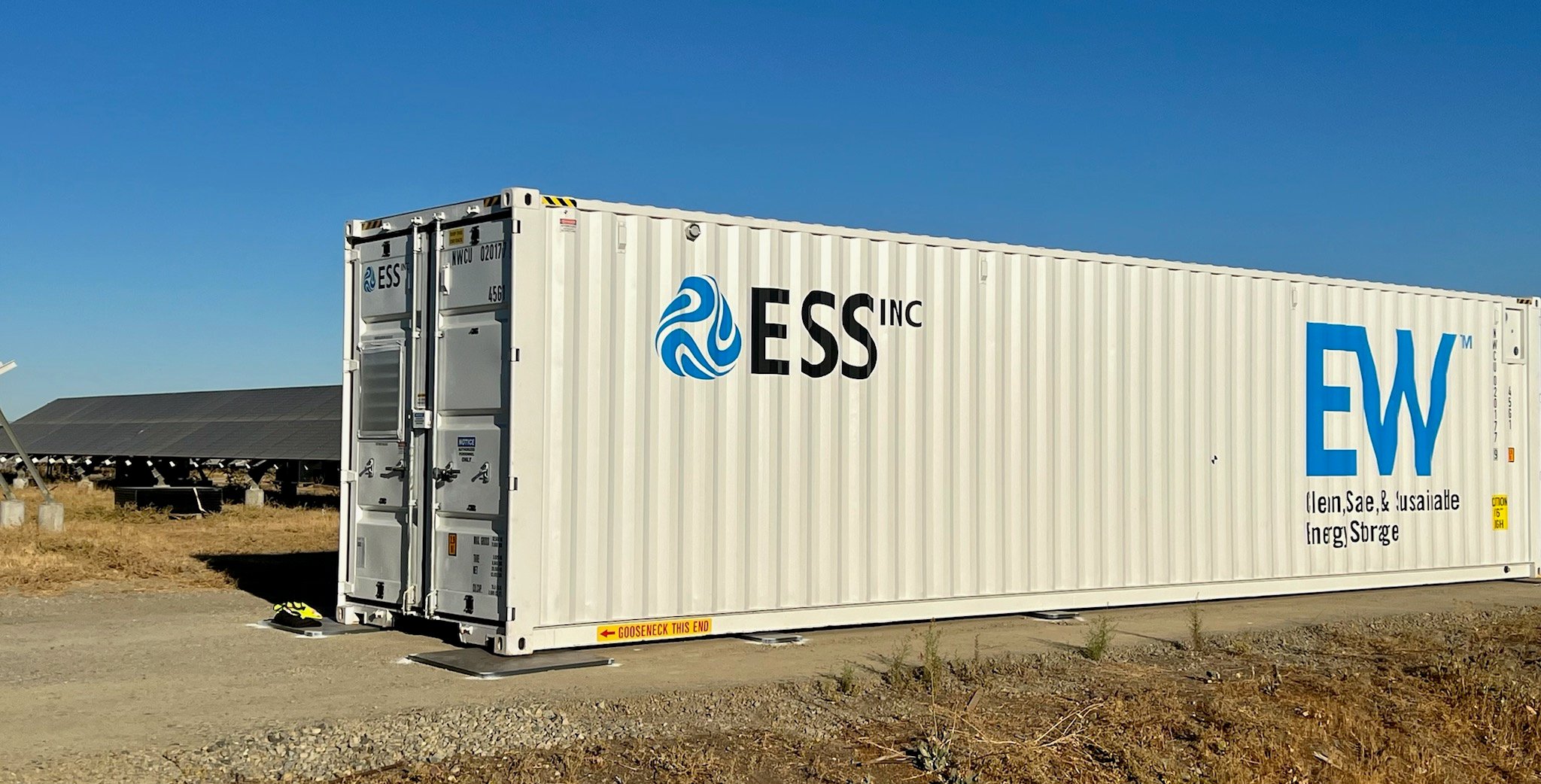 Flow battery workforce training
Through its strategic partnership with SMUD, ESS Inc has also agreed to set up battery system assembly, operations and maintenance (O&M) support and project delivery teams and offices in the Sacramento region.
The partners will also establish a local Center of Excellence to support training up a local advanced energy storage industry workforce, something that McDermott said will benefit ESS Inc and the wider industry as well as the local area and economy.
After supply chain constraints and interconnection and permitting challenges, a lack of qualified workforce is one of the biggest chokepoints for energy storage deployment and is only likely to become more acute in such a rapidly expanding industry.
"SMUD is striving for a clean energy future that increases grid resiliency, supports under-resourced communities and maximises local economic development. Long-duration battery technologies move SMUD's 2030 Zero Carbon Plan forward by expanding our dispatchable renewable energy resources and opening doors to innovation, job training and development opportunities in the green energy sectors," SMUD CEO and general manager Paul Lau said.
ESS Inc's Hugh McDermott said the iron flow battery systems could be safely sited in more populated areas than lithium-ion likely could, while serving many of the same service quality and reliability applications.
However, the ability of the flow batteries to be cycled very frequently at high depth of discharge also meant they could be used by the municipal utility in a more versatile way than lithium systems. Energy-Storage.news asked if he thought it likely the systems' 10-hour duration would be called upon more for shorter duration grid stability applications, or for longer duration time shifting applications.
"Here's the beauty: it actually doesn't matter, because the battery can do all those things. If you had a lithium-ion battery, you'd be pretty narrowly constrained for…


Read More: ESS Inc says 2GWh flow battery deal will enable municipal utility SMUD to derisk