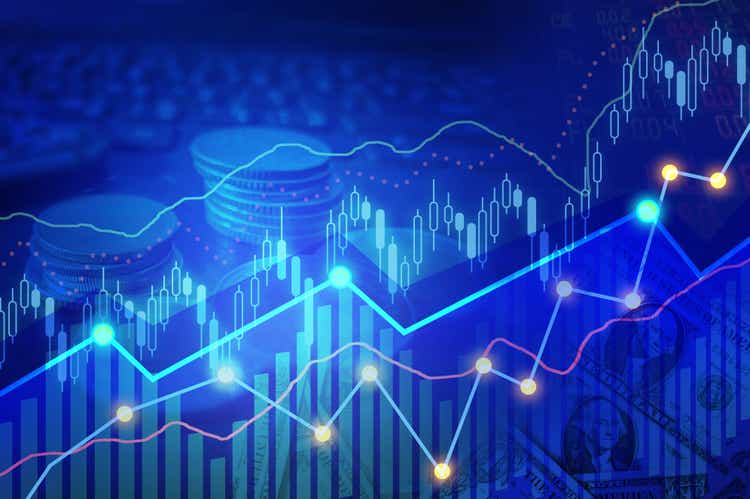 During the second quarter of 2022, the Miller Opportunity Trust – Class I shares generated a total return of -29.45% excluding sales charges. In comparison, the Fund's unmanaged benchmark, the S&P 500 Index, returned -16.10%.
| | |
| --- | --- |
| Top Ten by Issuer as of 6/30/22 | |
| Name | % of Portfolio |
| Alibaba Group Holding Ltd. (BABA) | 6.2 |
| Ovintiv Inc. (OVV) | 5.8 |
| Mattel, Inc. (MAT) | 5.4 |
| DXC Technology Co. (DXC) | 5.2 |
| | 4.9 |
| Amazon.com Inc. (AMZN) | 4.8 |
| Teva Pharmaceutical Industries Ltd. (TEVA) | 4.6 |
| OneMain Holdings, Inc. (OMF) | 4.4 |
| Energy Transfer LP (ET) | 4.0 |
| Taylor Morrison Home Corporation (TMHC) | 3.9 |
| Total | 49.2% |
Using a three-factor performance attribution model, selection, allocation and interaction effects contributed to the portfolio's underperformance. iShares 20+ Year Treasury Bond ETF 1/24 P143 (TLT), Alibaba Group Holdings Ltd., Karuna Therapeutics (KRTX), TCRT Restricted Warrant 2019, and Pangaea One, L.P. were the largest contributors to performance, while Norwegian Cruise Line Holdings Ltd. (NCLH), Coinbase Global Inc. (COIN), Bausch Health Companies Inc. (BHC), Cleveland-Cliffs Inc. (CLF) and Green Thumb Industries Inc. (OTCQX:GTBIF) were the largest detractors.
Relative to the index, the fund was overweight the Consumer Discretionary, Financials, Materials, and Energy sectors on average during the quarter.
With zero allocation to Real Estate, and Utilities the fund was underweight these sectors along with Communication Services, Consumer Staples, Industrials, Information Technology, and Healthcare sectors.
The portfolio added two positions and eliminated seven positions during the quarter, ending the quarter with 39 holdings where the top 10 represented 49.2% of total assets compared to 27.0% for the index, highlighting the fund's meaningful active share of around 105.6%.
New and Eliminated
This quarter we entered two new names while exiting six names, as we looked to take tax losses and capitalize on dislocations between fundamentals and expectations, particularly in the travel sector.
Our largest new position is Expedia Group Inc. (EXPE), a leader in the online travel space. Despite a significant rebound in travel and Expedia's Earnings Before Income, Taxes, Depreciation, and Amortization (EBITDA) projected to reach record levels, Expedia is down 46.6% YTD versus the S&P 500 down 17.6%. The company continues to see strong demand with overall traffic to Expedia brand websites growing 59% YoY and 36% YoY in April and May.
The company has been on a multi-year transition focusing on launching its single tech platform to host all its brands and products which is expected to launch in 2023. This will help create efficiencies within the business which has long-run each brand as a stand-alone operation. From a cost perspective, the company has been focused on exiting less profitable markets (namely Southern Europe) while also pulling back marketing spend that historically would compete with owned brands.
The company is on track to realize ~$1B in savings. While the market is focused on recession, historically, overall travel spending during recessions (outside of COVID) result in spending declines in the high-single digits. With the stock trading down 4x as much, this seems more than priced in. The high free cash flow generation provides further support to the stock with the company expected to average a 20% free cash flow yield in 2023. We believe this company presents an attractive risk/reward benefitting from an internal transition, externally strong pent-up demand, and strong FCF generation.
United Airlines Holdings (UAL)was the other new addition in the quarter. The airline sector struggled in the second quarter as the market focused on rising input costs, particularly fuel. Despite this, CEO Scott Kirby called out a once-in-a-decade opportunity citing stronger demand than he has ever seen in his career and that's even before business and international travel has fully recovered. The consolidation of US legacy players led to a decade-plus of more capacity discipline which is now being further enforced by the pilot shortage which is expected to last through the decade.
his natural limit on capacity growth should support better pricing power with further benefits from high operating leverage in the business model. United is uniquely positioned as the company has the ability to grow earnings power through up gauging its fleet (adding more seats) without the need for additional pilots. As the company has focused on the customer over the last few years, we have seen strong improvement in NPS (net promoter score) scores which should continue to flow through the model via better TRASM (total revenue per available seat mile) and…


Read More: Miller Opportunity Trust 2Q 2022 Quarterly Investment Review